JUNE 8th, 2004: The Venus transit
Several members of the New Hampshire Astronomical Society (NHAS) felt the best chance to view the transit was from Lake Massabesic park, east of Manchester. The public works department was supposed to leave the gate open overnight but this did not happen. This resulted in members lugging their gear 50-100 yards across the grass from the side of the road to make it to the parking lot. Fortunately, I showed up at 3:30AM so I would have over an hour to setup my equipment.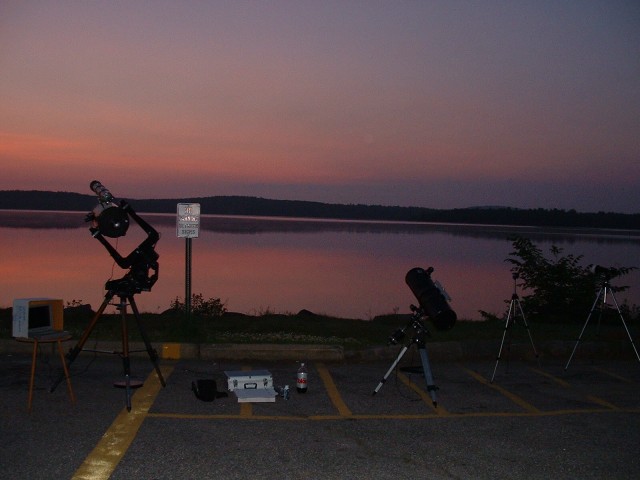 My gear setup for the transit just before sunrise. On the left is a 10-inch Meade LX50 Schmidt-Cassegrain telescope with webcam hookup at prime focus (F10). Piggybacked on the Meade is a 90mm refractor I would use for afocal work using a digital camcorder and digital camera. In the middle is my 8-inch F5 reflector, that was used for visual and afocal photography. On the far right was my Nikon camera with a 400 mm F5.6 Tokina lens and 2X teleconverter giving a total focal length of 800mm.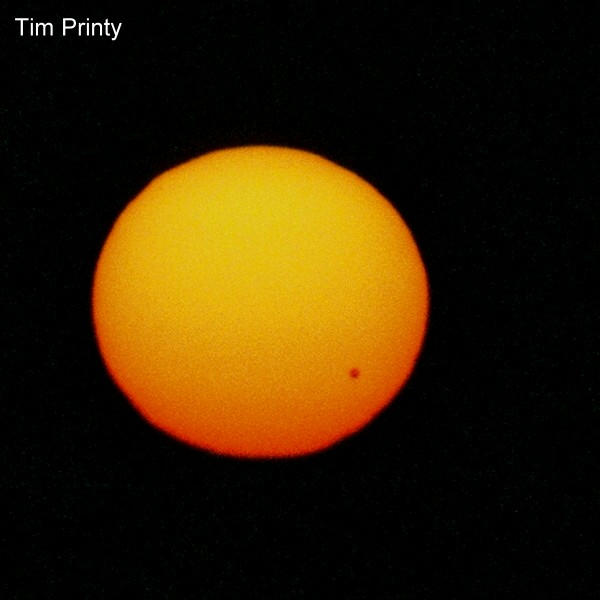 As the sun rose, members became very excited at the size of Venus against the sun's disc. I was astonished by the 3-D appearance of Venus. This image was taken shortly after the sun cleared the treetops using the 400mm 2X setup previously described and Kodak Supra 400 film.
I took this image at Prime Focus of my 8-inch reflector using Kodak Supra 400 film.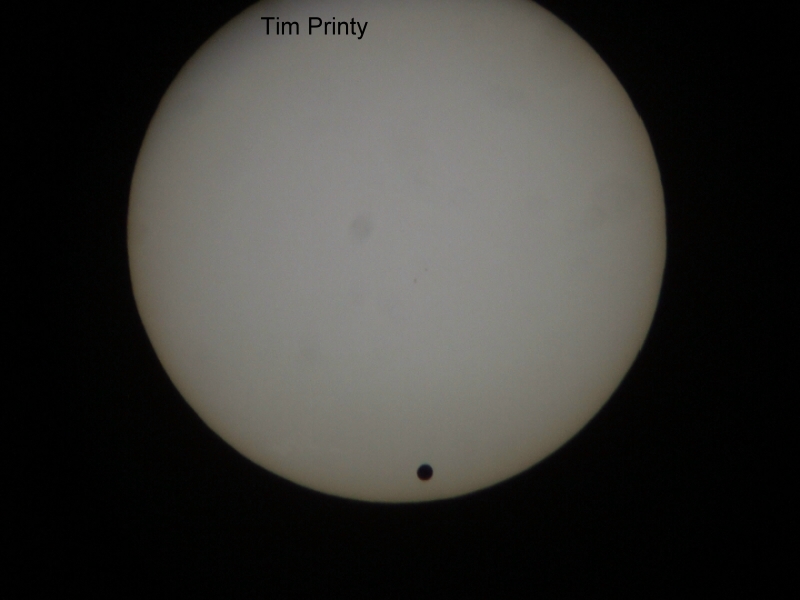 This shot was taken through NHAS member Steve Forbes Jaeger refractor using my FUJI digital camera. I had better luck with his small refractor than I did with my 8-inch reflector and 90mm refractor! Luckily Steve wasn't looking when I stole a chance to grab an image from his scope. Thanks for the assist Steve!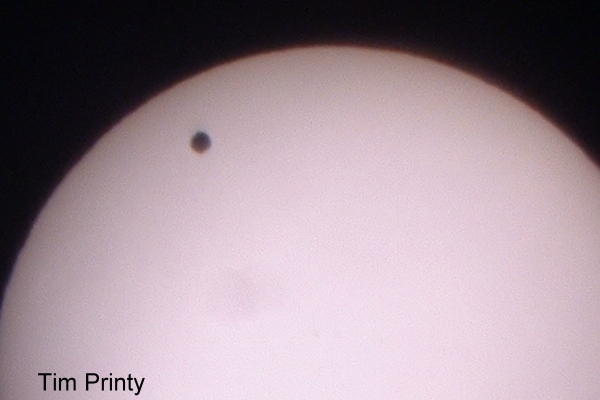 I took this one through my 90mm refractor using my FUJI digital camera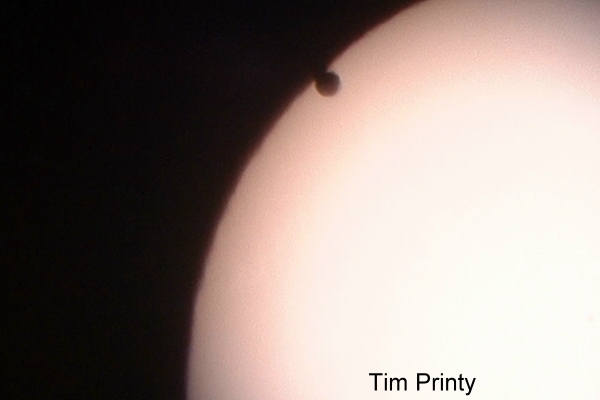 This is an interesting shot I took through my 8" reflector. This is close to the black drop effect. The atmosphere was somewhat turbulent.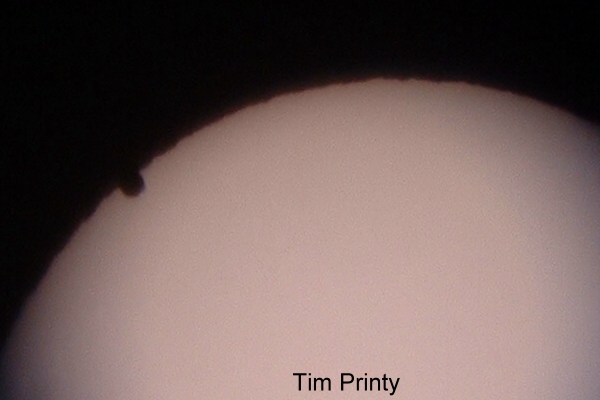 Venus was just about off the edge on this shot. This was also shot through the 8" Reflector.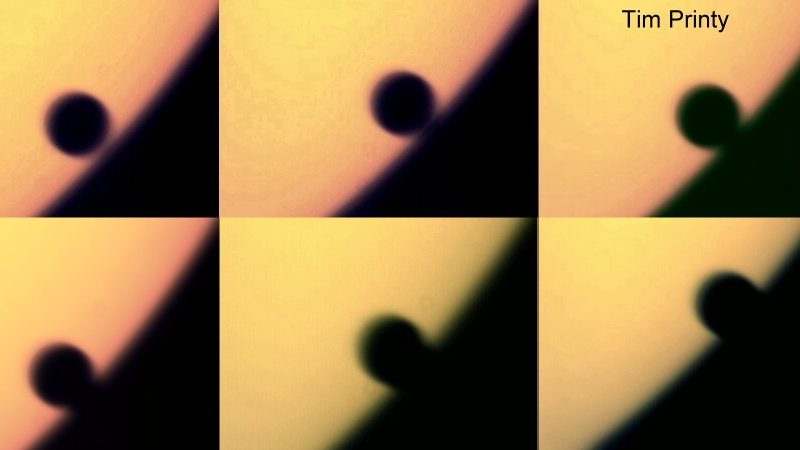 This sequence of images were taken with my Logitech Quickcam PRO attached to my Meade 10" LX50 Schmidt-Cassegrain telescope. The sequence shows the time around third contact. I could not see any black drop effect when viewing the videos. Venus appeared to just merge into the sun's limb. However, there was a distinct shading between Venus and the sun's limb as Venus approached the edge. I also noticed that in my digital images through the 8-inch reflector, the effect of the "black drop" seemed more apparent as one can see in the images above.