June 1991:Pre-Eclipse Aurora
With the July 10,1991 eclipse approaching, activity on the sun increased. In June 1991, based on reports from WWV, I decided to go out to Pauchaug pond, Connecticut to see the aurora that appeared to be ready to happen. When it got dark I was treated to a bright glowing patch in the northern sky. After some time of waiting for the glow to break into activity, I was convinced that nothing was going to happen and, having to go back to work the next day, decided to head back to the submarine base. On my way back, I stopped at another observing area south of the town of Preston, Connecticut. Lucky for me I had done so, because the glowing patch had turned into a full fledged auroral display.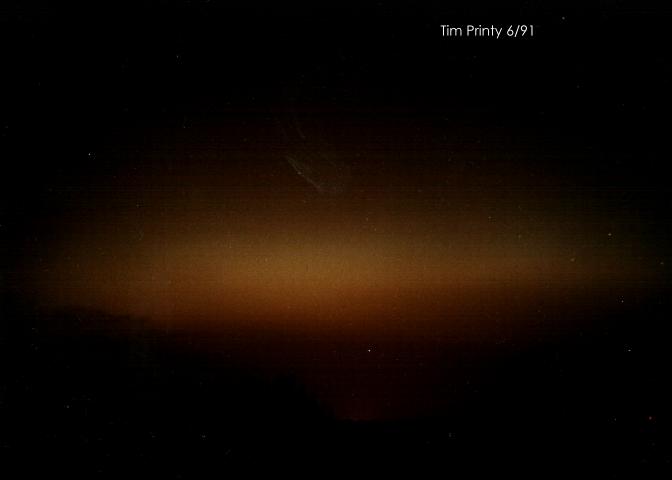 The glowing patch of light over the pond.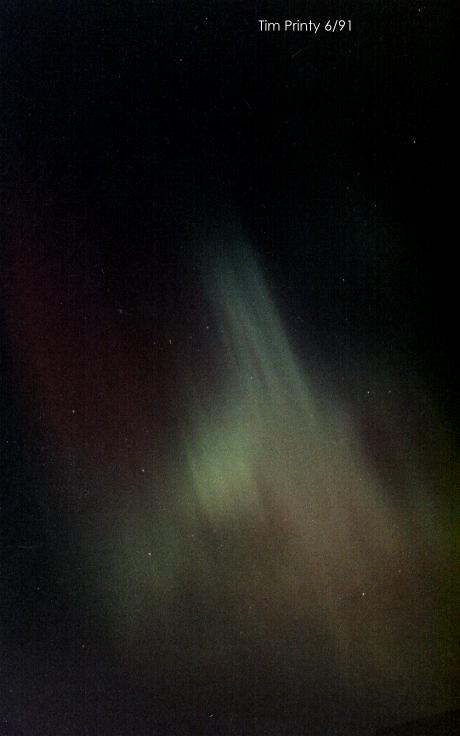 The auroral rays streaking upward.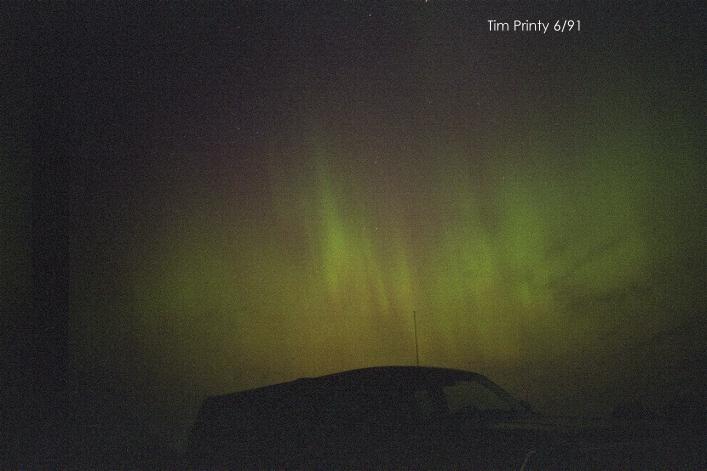 My Truck as a light screen to traffic passing by on route 2