November 1991: Aurora near a graveyard
In November of 1991, WWV broadcast signals began to report increased geomagnetic activity. Hearing that a geomagnetic storm was possible, I grabbed my cameras and headed out to my site at Pauchaug pond. For over an hour, I waited with no hint of an aurora. I was disappointed and figured it probably was not going to happen. After returning to my room at the sub base, I listened to the next broadcast and was alarmed to hear that a geomagnetic storm was in progress. Did I miss something? Not wanting to make the long drive to my site, I took a quick journey north to the small town of Ledyard, where I found what appeared to be a soccer field next to a graveyard! There the aurora was in its full glory over the tree-line.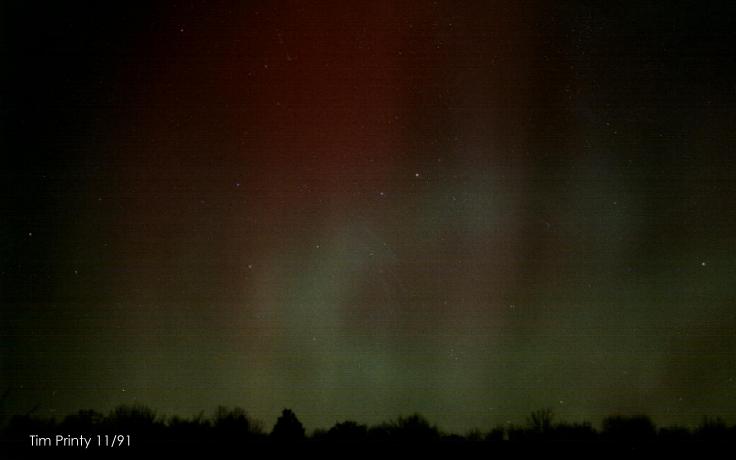 Good red colors and a rayed arc.
Four photographs patched together to show a panorama of the aurora.