The early navy years. Boot camp and training.
My first two years in the Navy were spent going from base to base as I completed various stages of my training. Hopefully, these photographs will give a quick summary.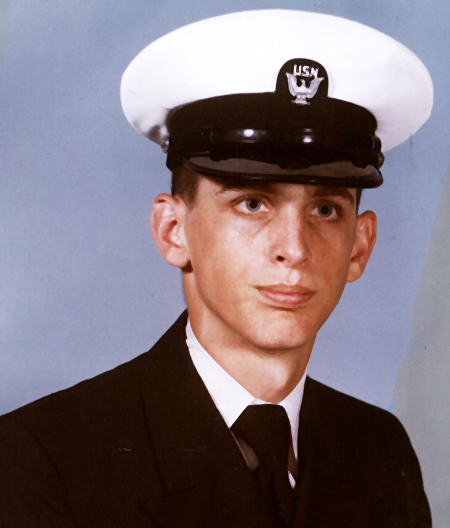 This photograph was taken sometime during my boot camp training. They put us in a uniform and took the picture. This was the uniform of the day back in the late 1970s. It was a suit type uniform that was supposed to look professional. It was difficult to maintain and I wasn't that big a fan of it. The whites were very difficult to maintain.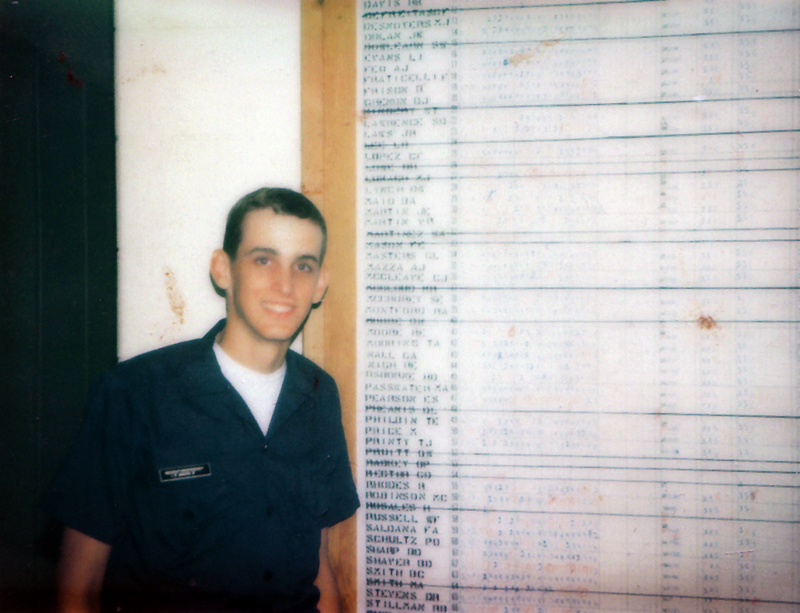 I managed to smuggle this photo out to my parents sometime during boot camp. The names with the lines drawn through them are the guys that dropped out of boot camp for various reasons. I was surprised to find this in my parents photo bin as it is the only photograph of me from that time. I can't believe I was ever that skinny.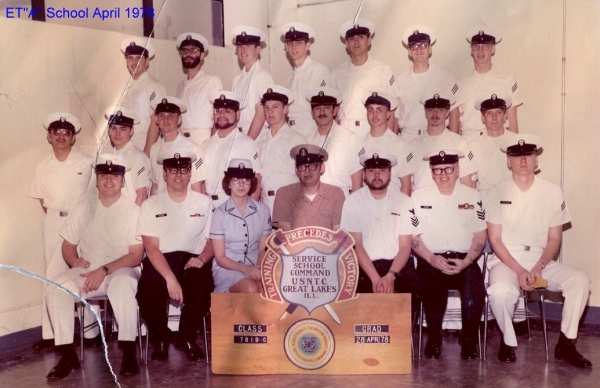 This was taken after 10 weeks of electronics training in Great Lakes, Illinois. I had actually completed other training prior to this. There was a basic electronics course that took about six weeks to complete before I started formal "A" school. I was scheduled to go to nuclear power school but they sent all of us ET (Electronics technician) "nucs" to the same school as the other ETs. We had one female student. She is in the light blue uniform. The senior petty officers are wearing their "Salt and Pepper" uniforms. Notice the beards. Back in 1978, beards were OK. I am in the back row center.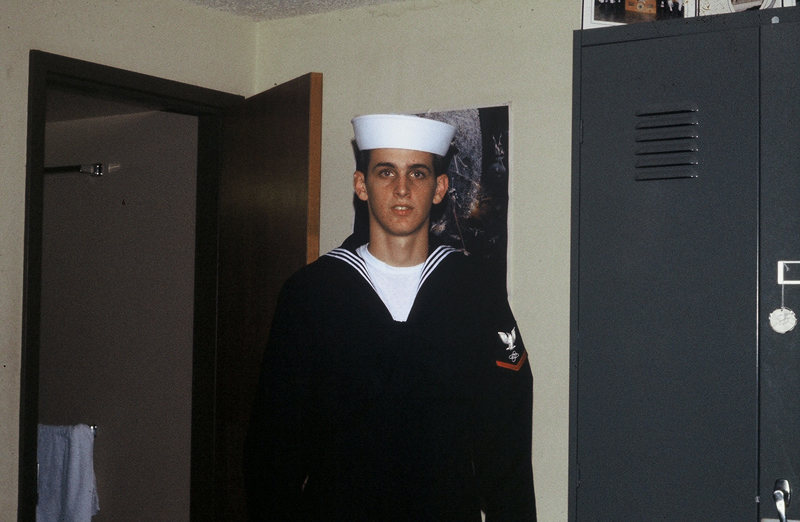 The uniform started to change back in late 1978. I bought myself the new uniform as soon as they were available. At this point I was awaiting nuclear power school. Note that I have a third class chevron and a rating symbol of ET.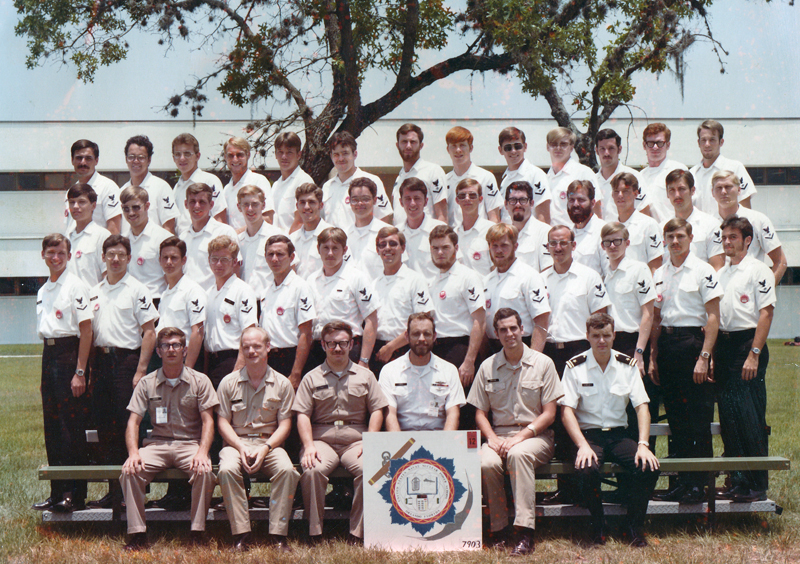 This was my graduating nuclear power school class 7903. I am third from the left in the middle row. Nuclear power school was probably the most difficult school enlisted personnel had to complete. It was six months of nuclear training that was difficult and required extensive studies. Many did not complete the school. My section was full of Electronics technicians that all had high scores to start with. The entire section completed the course. That was rare. In the same class two sections had so many failures and dropouts that they were combined together. I completed the course in July of 1979 and headed onto the next leg of my training.
After Nuclear Power school, I went to the Nuclear Power training unit at Ballston Spa, NY. There we were trained to operate a nuclear power plant. There are no photographs because I did not take any and we went to work in shifts in our working dungarees. I completed the training and was finally set for my first tour of duty. I was worried about going to USS Vinson, which was crewing up at the time. Luckily, I got my submarine and went to the USS Lafayette SSBN 616 (Gold).
USS Lafayette SSBN 616 1980-1984